Milstar Services....

IT Infrastructure Reviews

IT Infrastructures have a tendency to evolve over a period of time rather than activley developed in-line with a set of strategic principals and concepts. Our reviews present a detailed report to IT Management on the overall infrastructure including Networks, Infrastructure Servers, Storage, Mobile Working, Firewalling, DMZ, Internet and Security. The report will contain information on weak/strong points within the design and recommendations on areas in need of improvement. The review is carried out by interviewing IT Staff and Management, examining key documentation and first hand observations of the environment. Typically a review can be undertaken in around 5 days offering the client a very cost affective way of improving performance, up-time and cost savings.

Technology & Infrastructure Strategies

This service is normally provided in association with an Infrastructure Review and provides the tools necessary to develop the Infrastructure in an organised and planned way. High level or in-depth strategies can be produced to provide the client with concepts & standards that the organisation should be adhering to along with the projects that need to be executed to deliver the strategy. This document can include a detailed project plan and estimates of each project to be undertaken. This will give management the information they need relating to capital & revenue expenditure and return on investment enabling business cases and project briefs to be raised.

Technical Project Management

When it comes to the delivery of Infrastructure projects there is nearly always a requirement to have a Technical PM involved. Without an in-depth technical appreciation of Infrastructures, Networks, Servers and Security issues, projects will inevitable overrun and overspend. Milstar have the skills and experience to deliver effective Infrastructure solutions and can manage the whole project life-cycle. Adapting our deliver to the local interpretation of the Prince2 project management methodology, we can develop business cases and project briefs, estimate capital & revenue costs for budgetary purposes, develop and deliver against project plans, conduct proof of concepts, pilots and trials prior to roll-out and post implementation reviews after project completion.

Service Health Checks

Looking at specific servers, appliances and services, we can provide technical reports and remedial work-plans to improve service reliability and performance. Increased resilience and performance coupled with reduced costs are the main objectives for this type of assignment.

Security Reviews

IT security threats are as topical as ever and with the wide range of security devices and software available there has never been a better time to have your coverage reviewed. Our reviews cover the full Infrastructure security spectrum including SMTP, HTTP, Filtering, Malware/Spyware, Anti-virus, firewalling, DMZ, IPS/IDS, Remote Access, VPNs, Endpoint Control, Encryption and Authentication. The resulting report can be used to bolster week areas or to demonstrate to internal audit that the organisation has the required coverage and configuration in-place.

Technical Specifications

Usually with tenders in mind but maybe as part of project delivery, we can provide full specification documents and cost estimates against which formal quotations can be requested. Recent examples include a dual SAN and VM installation, Disaster Recovery and Backup solutions, Core LAN enhancements, Infrastructure Server migrations and Firewall deployment projects.

Full Tender Process Management
Working with the internal processes such as legal and audit, we can assist with the full tender process. Technical Specifications, Costs and Time estimates, PQQ stage, EoI & Tender analysis, recommended tender lists, supplier recommendations, negotiations and full reporting by stage. This approach can take pressure off over stretched internal resource while benefiting from our expertise in Infrastructure design and purchasing.

Specific Assignments

GCSx/CoCo

To enable Local Authorities to connect to the Government Connect network (GCSx) sign-off against a code of compliance (CoCo) is required. We can help plug the skills gap in a number of ways, including full Project Management of the process, compiling justifications for product selection, offering options for product selection, providing network and server architecture designs for the restricted area while assessing the affects on the protected area.

Citrix Reviews

Are you getting the most from your Citrix server farm and the investment made in "thin" application delivery? We have recently undertaken a number of Citrix reviews and found a number of missed opportunities. Wrongly configured farms can lead to performance issues which in-turn result in end users making a case for replacement PC hardware. With proven lower TCO, optimising performance at the desktop terminal is crucial to the success of a application "thin" delivery strategy.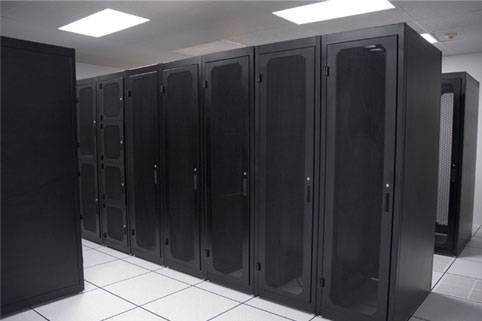 Many server rooms have become potential disaster areas with exposed cabling and critical equipment not securely rack mounted.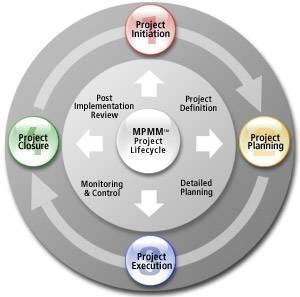 Adaptable project delivery, using the local interpretation of Prince2.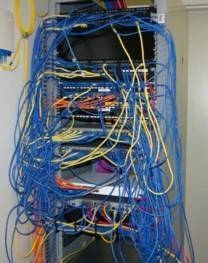 Familiar? Well it shouldn't be! With the correct use of cable management this can be avoided resulting in reliability and TCO benefits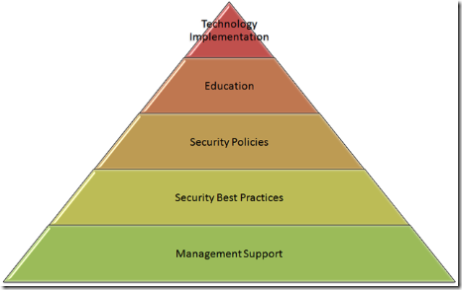 Remember that the technology that underpins IT Security is only as good as the policies and practices put in-place by company management.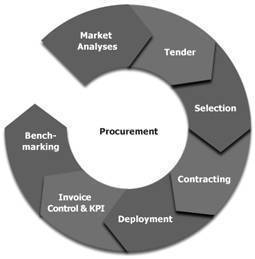 A balanced scorecard approach to the bid summary and supplier selection process reduces challenges in these days of FOI.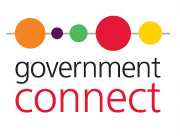 Working in partnership with Local Authorities to gain GCSx/CoCo sign-off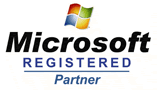 Although we are very much an Independent Consultancy, we do find it important and necessary to be fully briefed on the M/S product range. We acheive this through the partnership programme.